Health-Tech Reception
The All-Party Parliamentary Group on the Fourth Industrial Revolution and our sponsors hosted a Health-Tech reception in February 2019 to champion the huge potential for technology to transform healthcare in the UK.
Emerging technologies like artificial intelligence, the internet of things, augmented reality and 3D printing are already changing how we live and work in almost all sectors of the economy – including the NHS.
APPG Founder & Chair Alan Mak MP said:
Technology and innovation have huge potential, not just to boost efficiency in our economy, but to improve people's lives – and nowhere are these opportunities more exciting than in the health and social care sector.

This is an issue I have worked on passionately over the last year, both in my capacity as Member of Parliament for Havant and as Chairman of the 4IR APPG.

Last year I published my report "Powerful Patients, Paperless Systems" backed by the previous Secretary of State for Health and published by the Centre for Policy Studies.

My report called for an ambitious and comprehensive upgrade in the NHS's digital capabilities, one centred on boosting efficiency but also on empowering patients.

Since then I have written extensively in the national press, urging the Government to push forward a radical programme to upgrade the NHS's technology base and help to safeguard the NHS for the next 100 years by embracing the 4IR and the opportunities it gives us to help people live longer, healthier, and more productive lives.
Secretary of State for Health and Social Care, The Rt Hon Matt Hancock MP (and former Secretary of State for DCMS) delivered a keynote speech on the opportunities for the 4IR to help us live longer, healthier and more fulfilling lives.
Hancock was keen to emphasise the role of emerging technologies in improving clinical outcomes, giving patients more information and control over their own health, and improving the efficiency and quality of NHS services.
The Health Secretary also argued that as believers in tech, APPG members and guests had a responsibility to ensure tech is a force for good.
The APPG hosted several companies exhibiting innovative health-tech solutions
From technology used in hospitals and healthcare data security for mobile devices, to connected care solutions and remote health monitoring, Samsung healthcare solutions enable healthcare providers to improve the quality of care from hospital to home. Samsung utilises partnerships to transform our products into end-to-end solutions. On display at the event:
Activage – Is an assisted living solution based on advanced IoT, wearables, mobile and the Samsung Health platform. Specifically, it demonstrates a single digital platform for the elderly, carers and medical professionals under the areas of remote activity monitoring, emergency triggers and identifying risk of social isolation with ambitions for preventive measures using population data. It is providing insight into how we can relieve the pressures currently put on hospitals and care homes and to improve the lives of the elderly.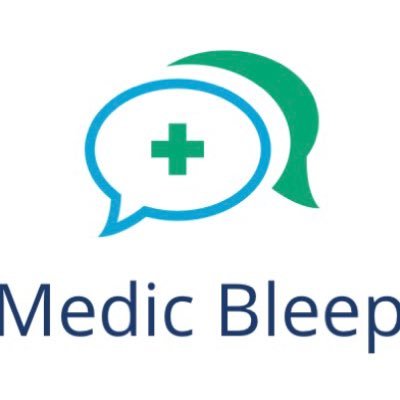 Medic Bleep – A secure and real-time communication solution for healthcare organisations. Medic Bleep enables doctors, nurses and the wider team to communicate and collaborate within and across healthcare organisations. The increased efficiency in communication accelerates productivity, improves patient outcomes and reduces costs.
Scandit– Healthcare providers can improve patient care and enhance the efficiency of business processes using smart device-based mobile computer vision. The barcode scanning and text and object recognition solutions are perfect for hospital environments and other healthcare-related enterprises.
WiFi Spark – Advanced Wi-Fi technology holds the key to creating this patient-centric media experience, from checking appointment times to ordering meals, the SPARK platform allows patients access to everything they need to make their journey through the hospital simple and their stay more comfortable. Furthermore, Trusts can get valuable patient insight and the potential to make cost-saving developments.  Helping put patients in control of their care.
Argenti in partnership with Hampshire County Council:
In the five years since it was established, the Argenti partnership with Hampshire County Council has provided 16,000 people who have social care needs with technology to help them live safely and independently in their own home. It has also delivered £10m in net savings by reducing reliance on less appropriate and more costly forms of care.

Hampshire has sought to innovate, responding to changing technology and changing expectations. For example, with support from the LGA and NHS Digital, Hampshire County Council provided Amazon Echo devices and Alexa voice assistants to people with care needs. Fifty individuals received a device, with peripherals including connected lightbulbs. For many, the impacts exceeded expectations, creating transformative levels of independence and control. Whilst Alexa was not universally loved, it was less stigmatising and more relatable than traditional telecare. The lesson for the Technology Enabled Care Services (TECS) sector is clear: in the right circumstances consumer connected digital devices will play an important part in supporting people with care needs.
Our sponsors Vodafone were present to exhibit their V-SoS band – wearable tech designed to alert friends and family if the user needs help or if it detects a fall (whether they are out and about, at home or in the shower).
Part of their consumer IoT range, the V-SoS band enables users with mobility issues to continue living independently and get assistance in an emergency situation.